All our Apparel and Footwear products should have a brand-specific size guide. It is located on the product page below the image in the Tabbed section. It is shown below:
Desktop View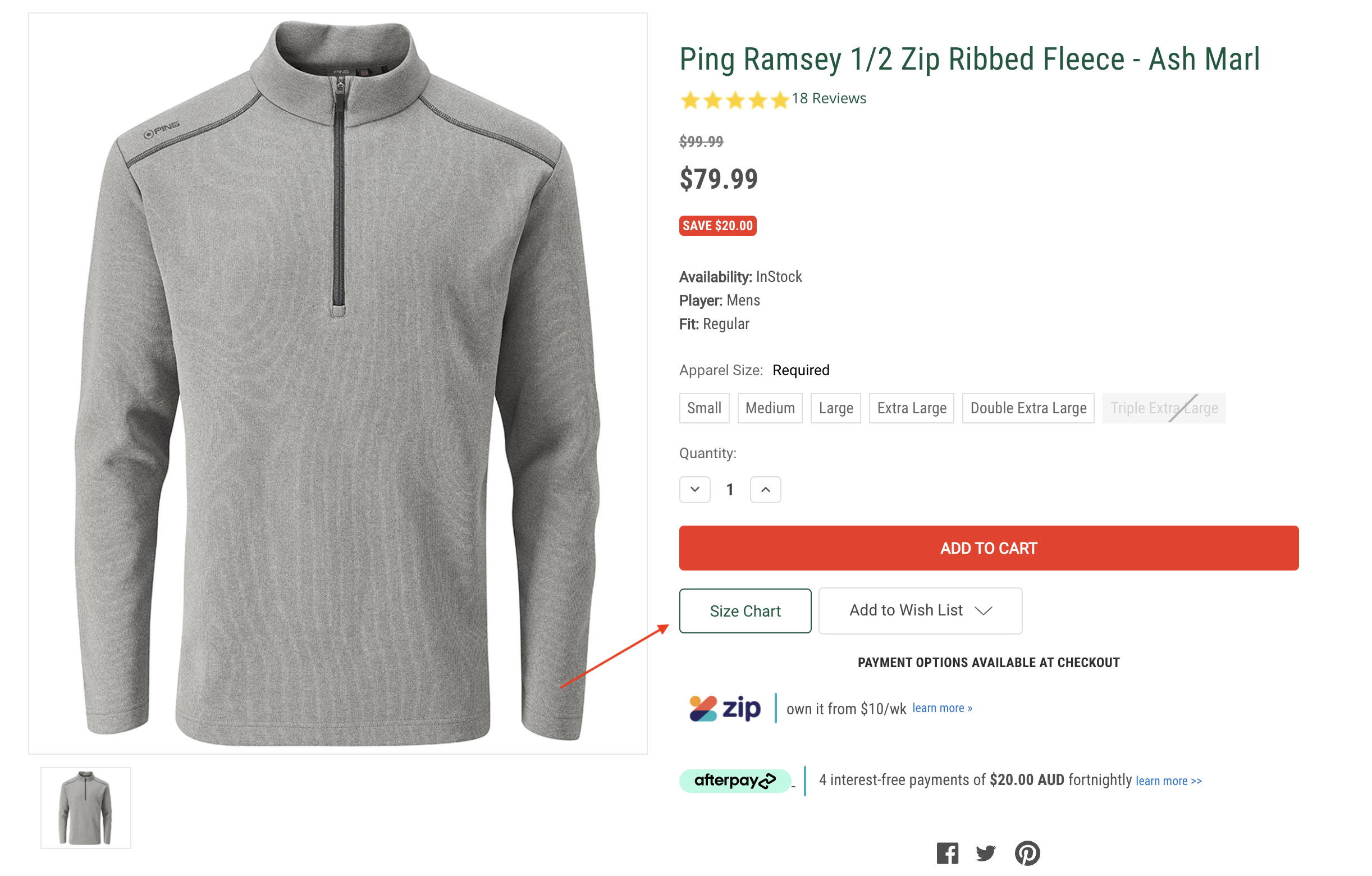 Mobile View

Read the notes in the guide for the default size system applicable to the product.
Size measurements are taken directly from the manufacturers brochure and designed as a guide only. We will not be held accountable for any size discrepancies. Returns costs due to incorrect fitting are the responsibility of the customer.